Focus
99 Problems But A Glitch Ain't One
Why
Bluefin Technology Group
The Lightbulb Moment


It's no secret that our family shares a passion for technology and saltwater fishing with the bluefin tuna being one of our favorites. While there are plenty of fish in the sea, our team shares many characteristics with the bluefin tuna that make us a more desirable catch over others. We're both:
Streamlined. Built for speed and endurance.

H

ighly sought after due to quality.

Possesses enormous strength for its size.

Adapt to our environment easier than others.

Designed to be highly efficient.

Ambitiously migratory. Able to cover a large territory.

Tend to outsurvive most others in our environment.

Hence the name Bluefin Technology Group!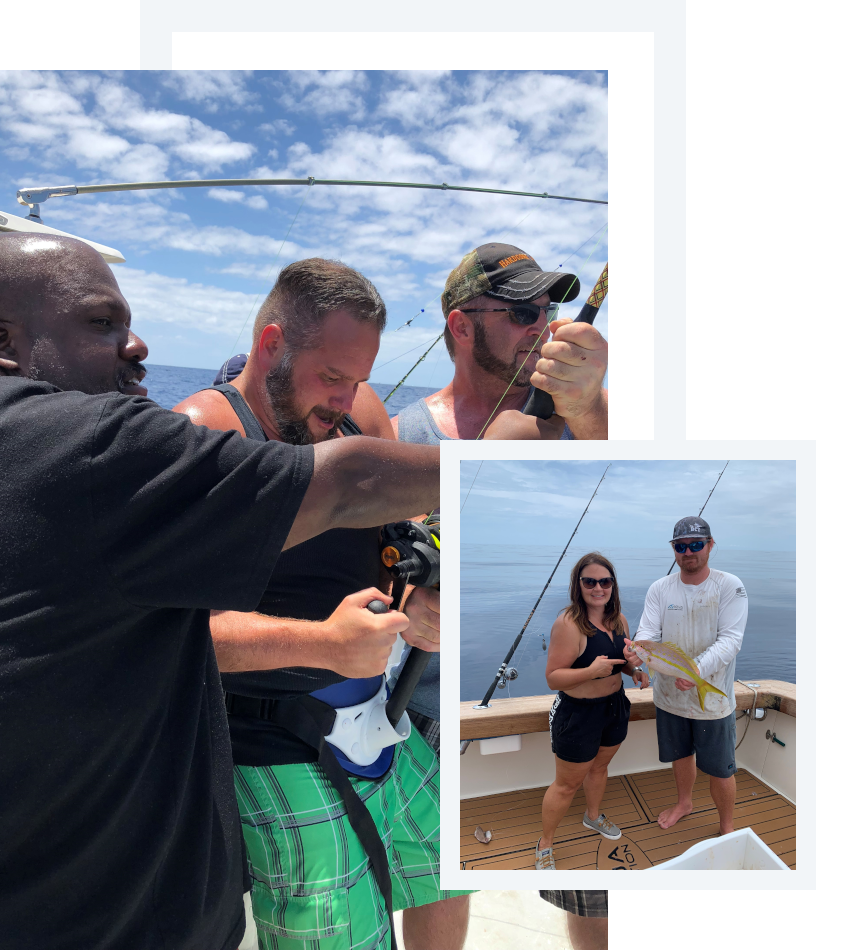 Our Mission
Our success is defined by our ability to deeply integrate our team with your business to the point that we seamlessly operate as an extension of your company, leaving you and your staff feeling like we only work for you. Everything we do is based on a simple set of beliefs that we refuse to compromise on.
Take
Ownership
We own each task leaving little to no work to be done by you or your team. We follow through on everything ensuring completion from start to finish.
Act
Responsibly
We are aware that our decisions can affect other's businesses. We always hold ourselves accountable and always do what is right with the utmost integrity.
Deliver
Results
We deliver the results we promise on time for both you as well as our own teammates. We share a passion for serving one another at our best. No excuses!
Always
Strive
Even at our best, we want to be better. We always strive to take our-self to the next level ensuring that we seize every opportunity to be the best.
The Crew
It's not the ship so much as the skillful sailing that assures the prosperous voyage

Dawn Wilson
CEO \ Managing Partner
Coming in a 5'1", Dawn is tiny, but fierce! She spent over 15 years as a nurse, kicking ass and saving lives…She has seen it all! (Your messed-up network isn't going to scare her!) In 2011, Dawn decided to join her husband, Erick, in the family business as the co-owner and CEO. Not only does she run a company, she also runs a houseful of tiny humans as well. Dawn is a take-charge kind of gal… when she's not at the office, you can find her lifting weights and embarrassing the guys at her gym.

Erick Wilson
CISO \ Managing Partner
After years in the IT industry, Erick realized that he hated the corporate scene and taking direction from others (just ask Dawn) - so he set up shop and opened Bluefin Technology Group in 2008. Even though he is super laid back, he enjoys practicing his drill sergeant impression while coaching his son's baseball team, or "communicating" with his daughters' friends of the male persuasion. In his time off, you can find Erick chasing tail offshore, cheering on his Jaguars or at the gym, busting through his PRs…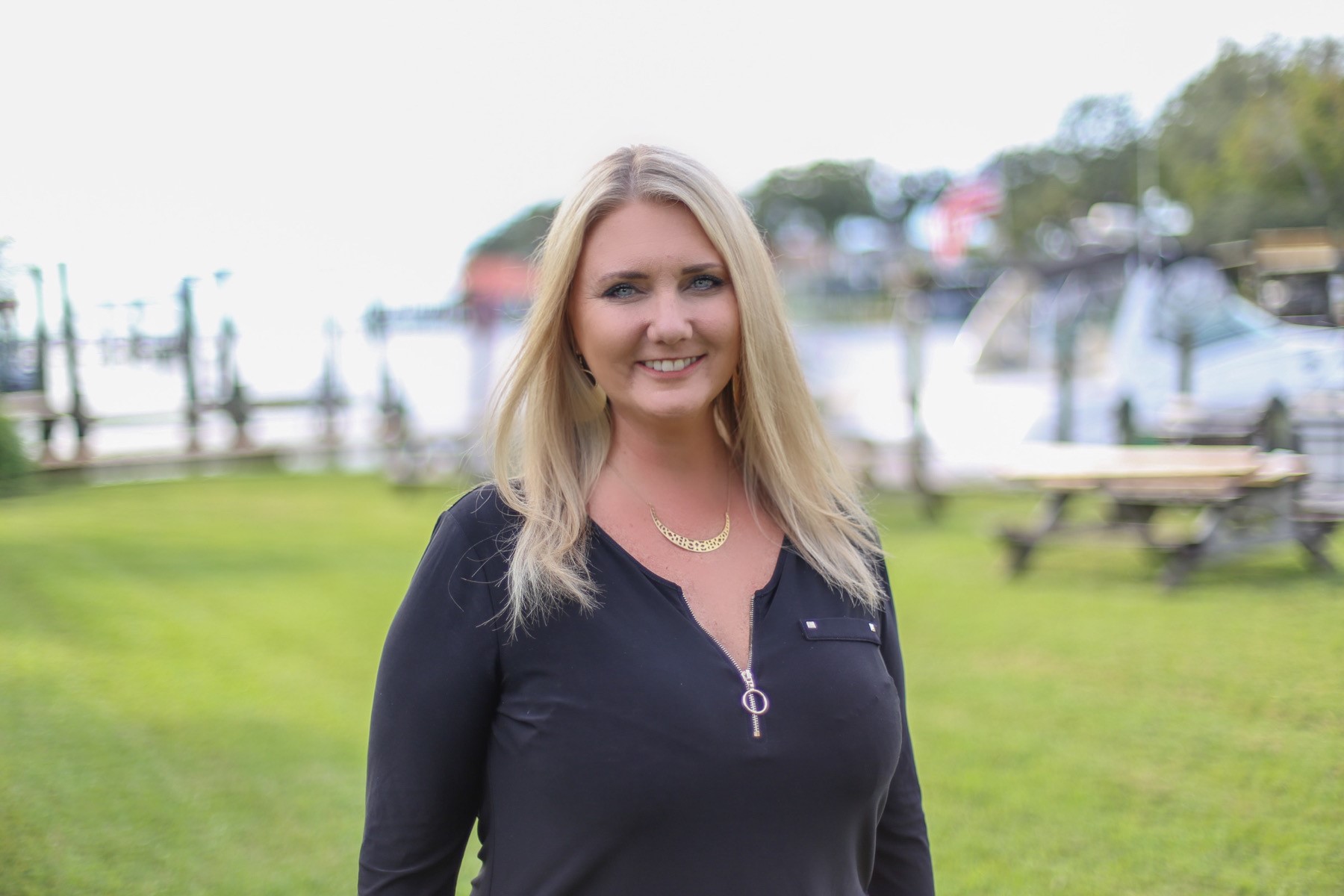 Staci Lee
Director of Client Success
Hailing from every other industry other than IT, Staci filled the most hybrid position known to man. Her background in sales, project management, and fortune-telling come in handy when talking to clients, managing calendars, and avoiding the plague. After hours, she can be found cruising the water on her boat or cheering on the Gators, Braves, and Falcons. She also spends A LOT of time listening to true crime podcasts. (She knows a little too much about how to hide the evidence, just trust us on this one…)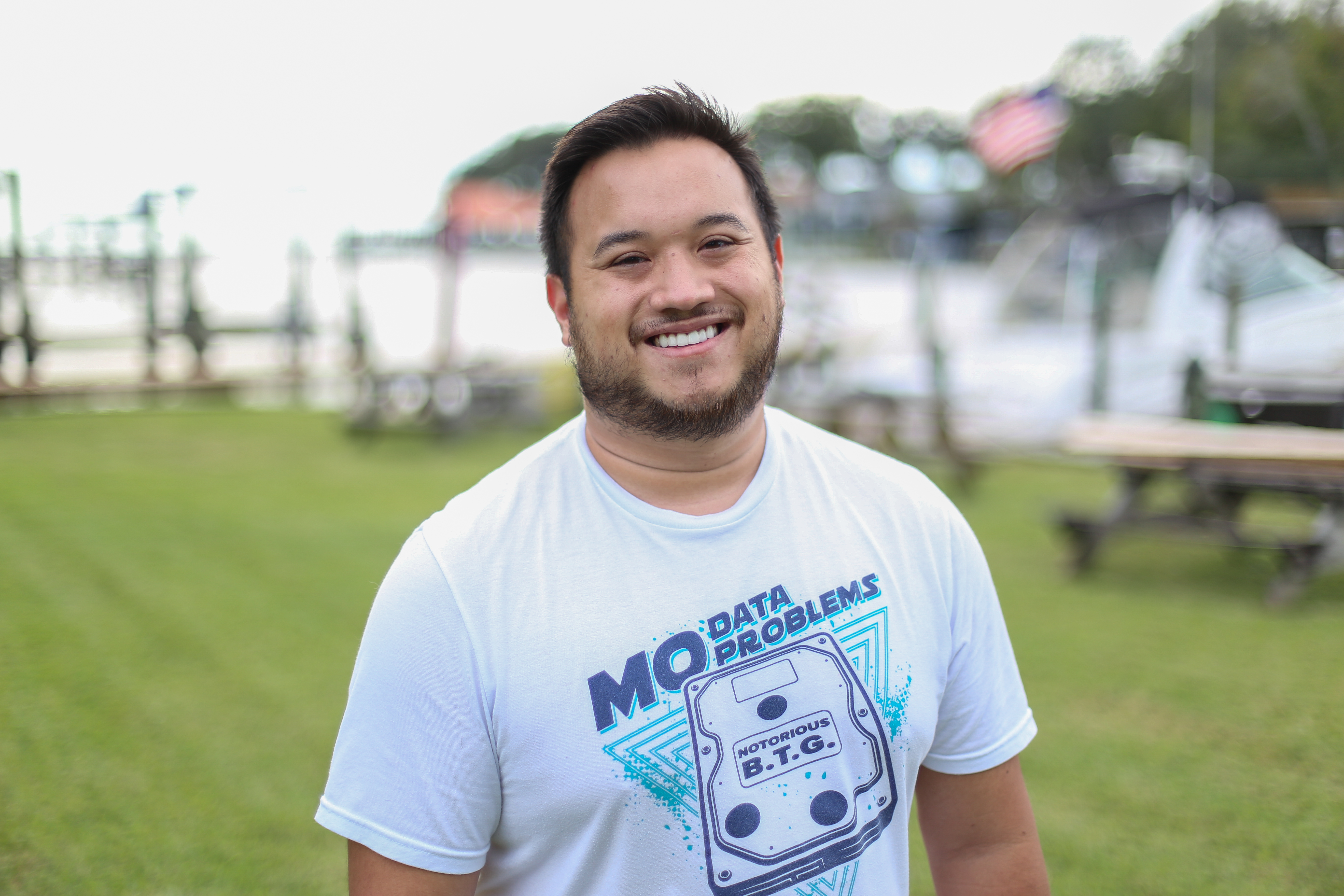 Christian Ostensen
Technical Support Specialist
Christian came to Bluefin Technology Group with ninja-level networking skills. This man of few words describes himself as "humble, hilarious and 2022's sexiest man alive". He may seem quiet, but he has already solved your IT issue six ways from Sunday, all while fixing you with an icy stare of indifference. Off the clock, you can find Christian chasing his son around or proving that he is a natural-born gamer. He is always up for a practical joke, loves to communicate via post-it notes and will go out of his way to get a laugh. Christian is his name; sarcasm is his game.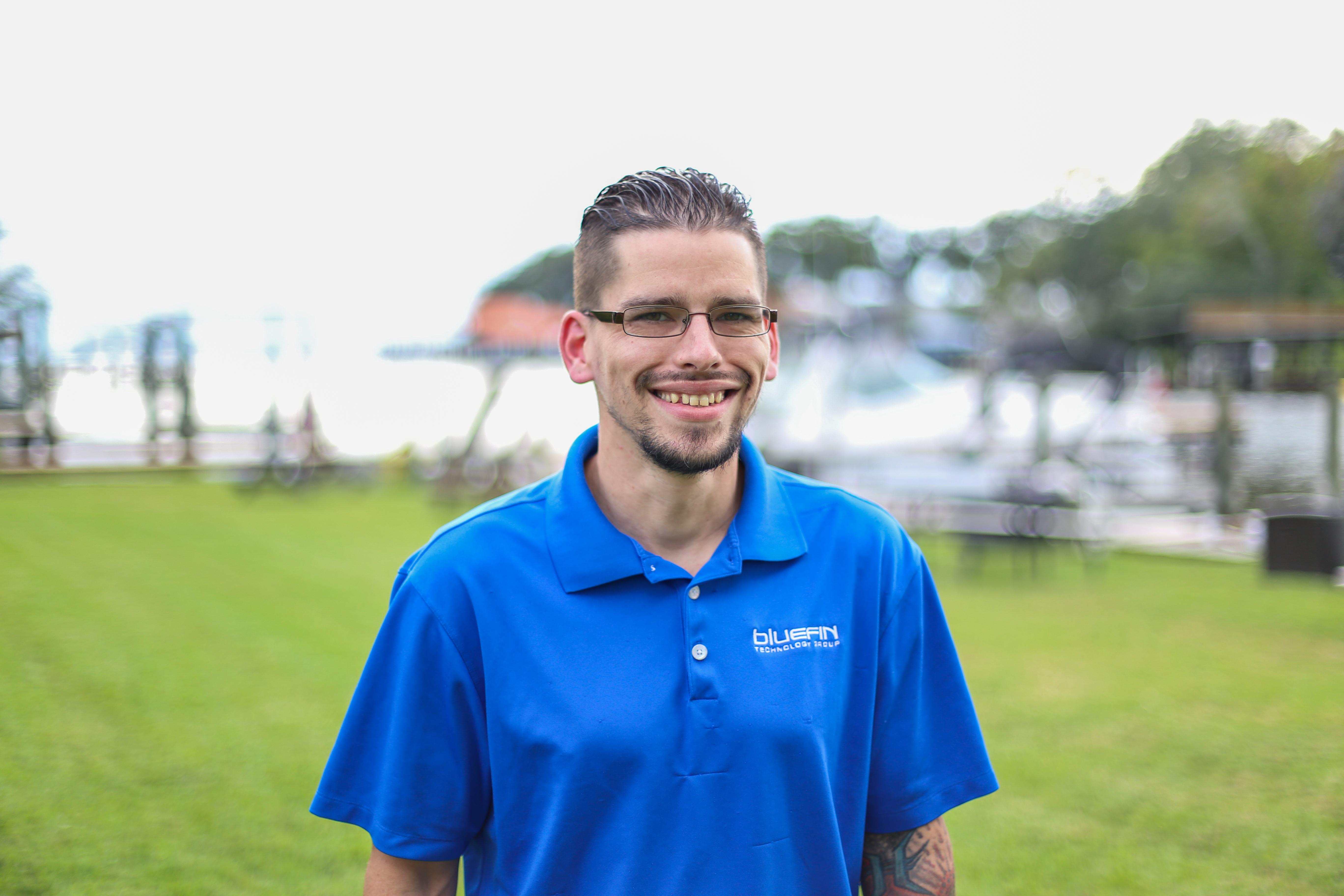 Jeff Herzog
System Administrator
Jeff came to Bluefin Technology Group with years of MSP experience, problem solving is his superpower. Don't be fooled by his calm demeanor. Just like a duck gliding effortlessly over the lake, while paddling like crazy beneath the water, so works Jeff's mind. There is no installation too big – he's able to climb tall ladders in 5 small leaps and bounds – all while answering his phone and avoid electrocution. When he's not protecting client data with his life, Jeff can be found turning a wrench and rebuilding iconic cars. (The police WISH their Impalas were as cool as his!)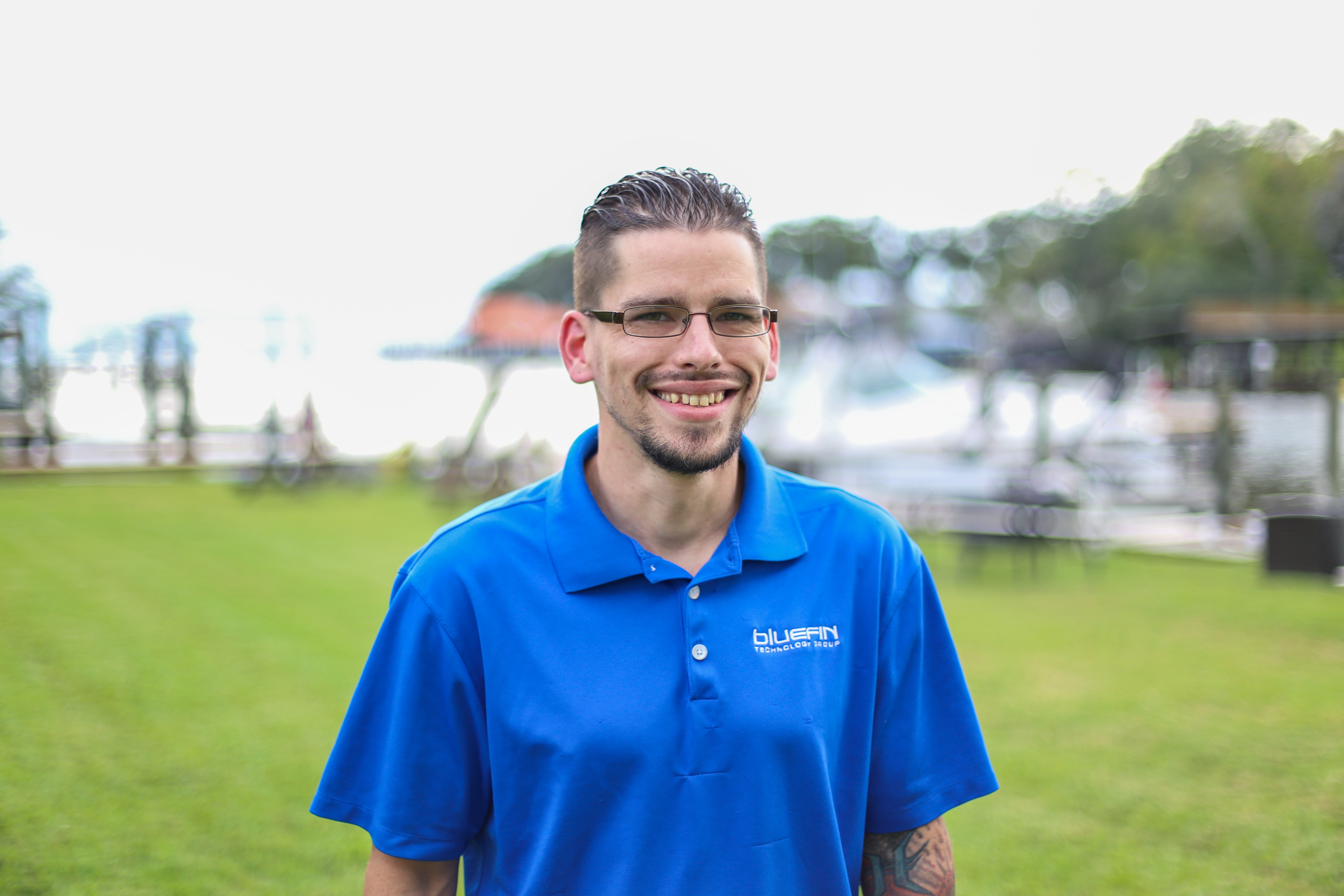 Michael Evans
Technical Support Engineer
"Big Mike" is his name and strategy is his game. He is a recent graduate of UCF. Born in Saudi Arabia, he has been on five continents but the biggest challenge he's faced is navigating traffic on I-4. When he isn't researching the latest and greatest in IT solutions, you can find him honing his skills in Spanish and teaching himself sweet, sweet dance moves and if you're lucky, you can catch him cutting a rug in some authentic 70's duds! If that doesn't make Big Mike cool enough, he can whip up some gourmet grub and tell you about the "good ol' days" of wrestling and football. Talk about a well-rounded dude!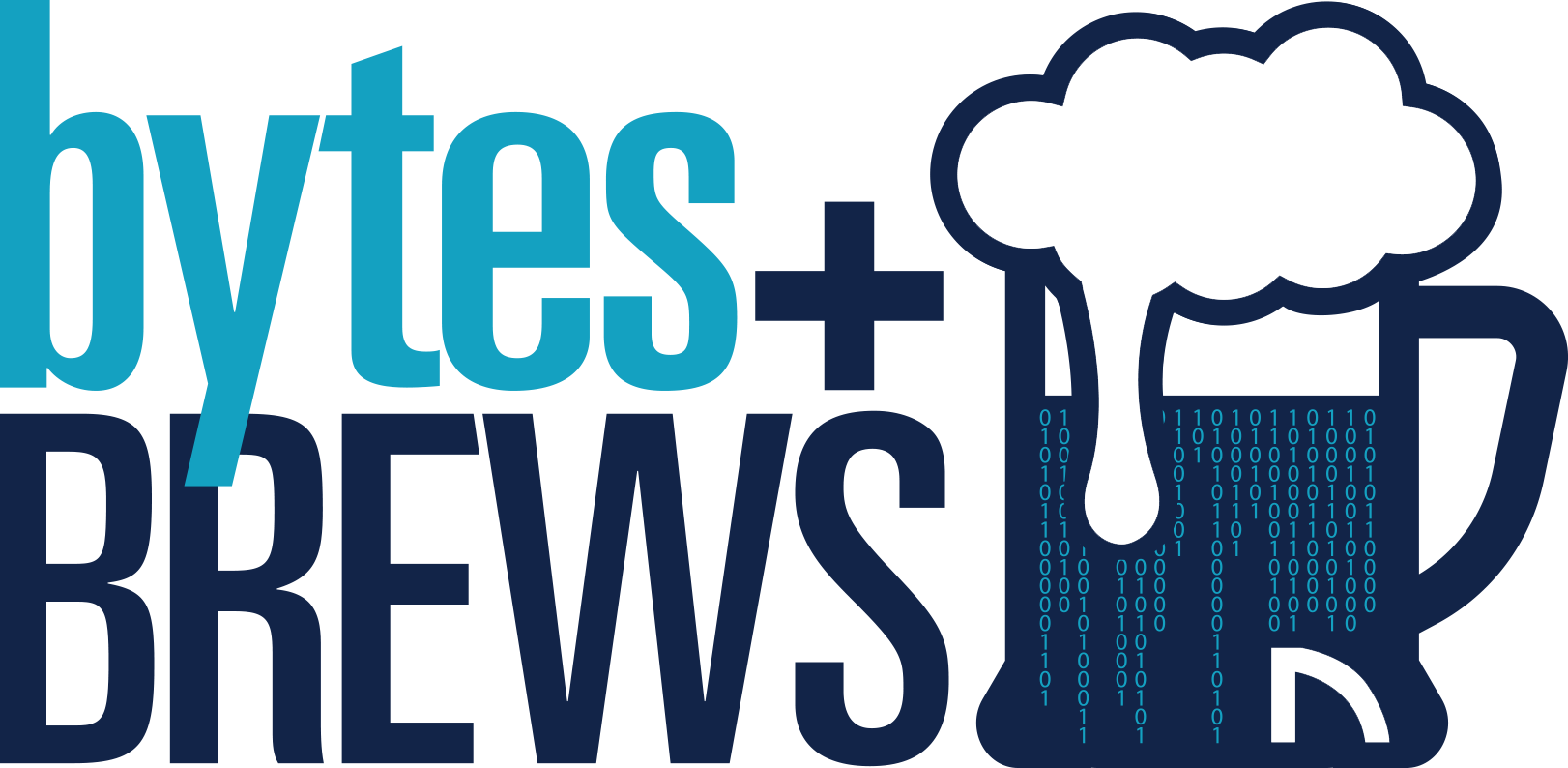 ---
Fun
We like to have it
Join us at our next Bytes & Brews to network with other small businesses over hors d'oeuvres and local craft beers.
---